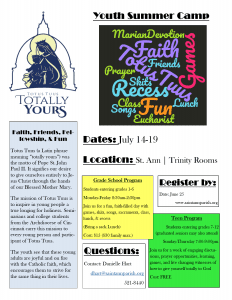 To register for the Totus Tuus summer camp, please click on the following link, complete the form and return to the parish center.
Totus Tuus Registration form (TT_2019Registration)
We look forward to growing the ways in which our high school parishioners can grow in their faith. Please check back for future information as well as look for it in all our bulletins.
FORMS