Every parish or pastoral region in the Archdiocese of Cincinnati will be open for reconciliation and quiet prayer from 7pm – 9pm. Join us … and invite a friend or family member who has been away from the sacrament to come with you.
************************************************************************************************************
Dear brothers and sisters in Christ,
The light of the confessional is like a porch light leading us home. It reminds us that the light of Christ shines in the darkness for all of us, whatever our failings and whatever our challenges. On Tuesday, February 27, I invite you to follow that light to this great sacrament of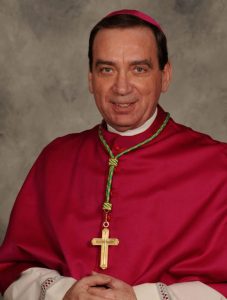 healing, and take friends and family members with you.
It does not matter if it has been years, or even decades, since your last  confession.
It does not matter if you have been away from the Church for some time.
It does not matter if you have forgotten how to go to Confession.
It does not matter if you have a particularly grave sin to confess.
​In fact, if any of these barriers applies in your case, the light is on especially for you. The priest will welcome you, as God welcomes you, and will help you unburden your soul. Please visit your parish, or another parish, on the evening of February 27 and encounter the peace of Christ, the peace that is beyond all understanding.
In Christ,
Archbishop Dennis Schnurr