No Fields Found.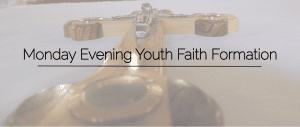 Monday Evening Youth Faith Formation
Our Monday Evening Religious Program has been enhanced to bring a more experiential feel which emphasizes the understanding of our faith through the Sacraments including the Mass and Confession as well as the devotional beauty of our faith through the Rosary, the Stations of the Cross, and prayer.
We will be using an online curriculum created and managed by CatechismClass.com. This curriculum will be utilized by our catechists in the classrooms and will also be available for students and their families to learn online should the need arise due to absence, sickness, or even a recurrence of the COVID19 virus.  The lessons are structured to emphasize Scripture, the Catechism, prayer, and devotionals that will heighten the student's learning opportunity.
The program provides a traditional environment which is flexible enough to deal with the challenges of today yet will keep our children on track in their faith formation and preparation for the Sacraments.
Classes are available for students in first grade through eighth grade. Classes begin September 13th. If your child is not attending a Catholic School they should be enrolled in our Religious Education program.
If you have any questions concerning the new format, contact Doug Moore at the parish office.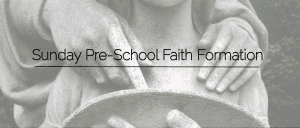 Sunday Pre-School Faith Formation
Our pre-school program is available to children aged 3 years through Kindergarten during Mass+, from 10:10am to 11:15am on select Sundays.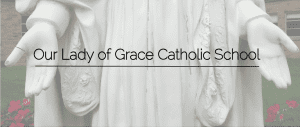 Our Lady of Grace Catholic School
Our parish school serves students in grades K-8. For more information, visit the school website by clicking on the school name above.
---