Annual Wine and Dine
February 2nd, starting at 7:00 PM
St. Ann's Monsignor Lunn Parish Center
Enjoy wines selected to complement our specially prepared four-course meal.
Your first pour will be at 7:00 p.m. with dinner served at 7:30 p.m.
$45.00 per person. The cost includes appetizers, dinner, dessert, four pours and two additional glasses of wine. Jazz Duo will provide live music. Advance paid reservations are required.
Advance paid reservations are required. You may purchase your tickets after the Masses January 26th and 27th or contact Cindy Withrow at 513 521-8440 Ext 122 or cwithrow@saintannparish.org.
---
Parents Night Out
Friday, February 1st
We understand that you as parents are very busy and a night out or a night to yourself is a rare occasion!
Once a month, on the third Friday of the month (August-May) from 6:00-10:00pm, we will offer a Parent's Night Out. There will be a 30 minute parent session (6:00-6:30pm), before you go out for the night and then the parish will provide a baby-sitting program for kids for $5/child with a maximum of $15/family. Kid's ages 6 months-12 are welcome. Older kids may volunteer to help with the babysitting if interested. Attached is the flier/permission form for the event.
If you are interested in participating, please RSVP via phone or e-mail with your child/children's name(s), age(s), and any allergies, you can bring the registration form and liability form with you on Friday to the event or complete it when you arrive.
---
Saint Ann Bunco 2019, Ladies Night Out
Fundraiser will be held on Saturday, February 23rd.
Limited space available. Ticket cost is $25.00.
Proceeds benefit the St. Ann Seminarian Fund
.
---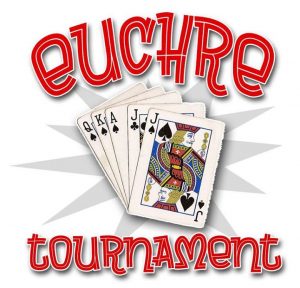 Saint Ann Euchre Tournament
March 3rd
Look for details
---
Year Round Socials:
Parents Night Out – Babysitting Program