How long has it been since you have gone to confession? Get past your fears and have a close encounter with our Lord.
---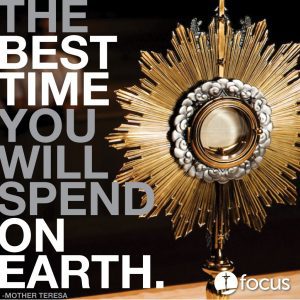 40 Hours
Starting Friday March 29th 4:00PM and ending Sunday March 31st at 8:30AM with Benediction:
"And behold, I am with you always, to the end of the age" (matthew 28:20) The Presence of Jesus, the Eucharist, will be out on the altar for 40 hours straight and parishioners are asked to join in when you can to be there for its exposition.
You can sign up this weekend after Mass March 23rd and 24th or call Claudia at 513 521-8440.
---

---