Corpus Christi with Eucharistic Procession, June 3rd
In commemoration of the Last Supper the day before Jesus' crucifixion also referred to as the "Body and blood of Christ." Mass times are Saturday 4:00 vigil, Sunday 8:00 am, 9:45 am and 11:30 am. After the 11:30, there will be a Eucharistic Procession in which all can celebrate this Eucharistic Mystery.
---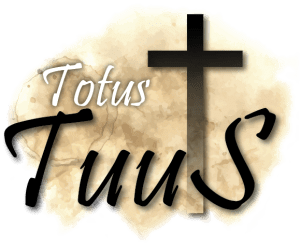 TOTUS TUUS, Latin for "Totally Yours," June 11-15
TOTUS TUUS, Latin for "Totally Yours," is a week-long summer catechetical youth program that combines Catholic religious instruction and having FUN!!! A team of college-age students and seminarians are coming to the parish June 11-15. The youthfulness and energy of the teachers is an inspiring way to share the faith and their enthusiasm is contagious, so come out and join us!!! TOTUS TUUS is for school children going into grades 1-6. The day includes catechetical instruction, songs and skits that are silly but teach the faith, encounters with the sacraments, particularly Confession and Eucharist, and time for games and recess. For teens, those entering 7 – 12 grades, a teen program of TOTUS TUUS is Sunday-Thursday 7:00 pm – 9:00 pm with more in-depth discussions.
Register by Tuesday, May 29. Please return to Danielle at the parish office or at dhart@saintannparish.org by May 29.
---

2018 ST. ANN GOLF OUTING: JUNE 18, 2018
As the golf season kicks off, be sure to get with your golf partners and get your foursome ready for the 2018 St. Ann Golf Outing.
Come join us at one of Cincinnati's premier country clubs! Scramble format with plenty of games and prizes, great lunch after the outing and a special deal from Clovernook CC to come back and play again! $10,000 Hole in one contest, putting contest with great prizes, split the pot games! Check the upcoming newsletter for further details and registration.
---
The 2018 St. Ann YARD SALE, July 21st, 9am to 3pm in the lower lot of the St. Ann campus.
There are 52 spots available for renting. A spot is two parking spaces. Vendors may purchase up to 4 spots. Proceeds support the Saint Ann youth. We will follow the "Archdiocesan Safe Environment Policy."
Please read the guidelines thoroughly before registering.
In the event of rain the event will take place Saturday July 28th, 9am-3pm.
To register please call the parish office at (513) 521-8440 or email us at info@saintannparish.org.
---
Year Round Socials:
Parents Night Out – Babysitting Program