What do Catholics Believe? Click Here
Interested in becoming Catholic? Click here to learn more about our RCIA program.
Current & Upcoming Classes / Events
Series on St. Peter
Saint Peter was one of the Twelve Apostles of Jesus Christ, leaders of the early Great Church. Pope Gregory I called him repeatedly the "Prince of the Apostles". According to Catholic teaching, Jesus promised Peter in the "Rock of My Church" dialogue (Matthew 16:18) a special position in the Church. He is traditionally counted as the first Bishop of Rome,‍ or Pope‍.
Learn more about our first Pope, to whom Jesus entrusted the keys to heaven.
Classes continue at 7:00 p.m. on Thursday evenings (see below).
Mar 21 – Peter and Pentecost
Mar 28 – Peter bar Jonah
Apr 4 – "Quo Vadis?"
---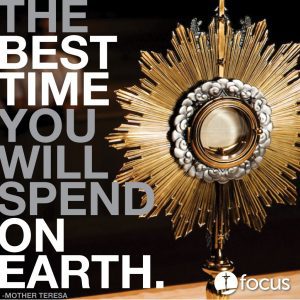 40 Hours, starting Friday March 29th 4:00PM and ending Sunday March 31st at 8:30AM with Benediction
 "And behold, I am with you always, to the end of the age"  (matthew 28:20)
The Presence of Jesus, the Eucharist, will be out on the altar for 40 hours straight and parishioners are asked to join in when you can to be there for its exposition. You can sign up this weekend after Mass or call Claudia at 513 521-8440.
---
---

Check out all of our online education!
Watch videos and download resources, ebooks, and audio files to learn about our Catholic faith from the comfort of your home.
Would you like to begin a discipleship group with your friends? Contact the parish office for more information.