Thank you for visiting our Mass+... Web Page.
What is Mass+…?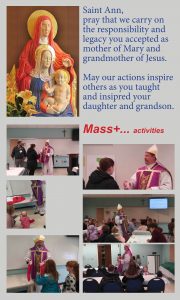 Mass+… is our vision of the Sunday Experience. It is a time to better serve God and one another, to grow in holiness, to proclaim the Good News, and to foster community within and outside the parish.
Our Mass+… program happens in between the 9:00 Am.M. and 11:30 A.M. Masses on most Sunday mornings. This allows an hour and 15 minutes between Mass times to participate in activities and events as simple as breakfast, in a ministry or in faith formation.
We also offer babysitting and youth programs during this time to allow parents to be more fully engaged.
Check out the schedule below for upcoming Mass+… events.
January 13th: Father McCarthy kicks off the new educational series on Saint Peter
January 20th: Benjamin Klare from the Archdiocese of Cincinnati will give a talk on Social Media
January 27th: OLG Open House to kick off Catholic Schools Week


---
January 13, 2019
Get ready for a new educational series with Father McCarthy!  Join us in the Trinity Rooms as Father kicks off the new series on Saint Peter. The series will continue on Thursday evenings as Father delves into the life of this fisherman, apostle and pope.  See you there!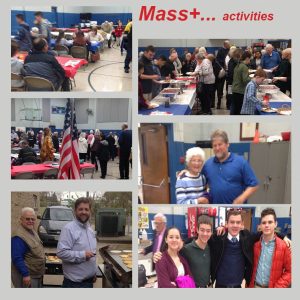 The St. Ann Teen group will meet on Jan 13. Bring a friend.
Babysitting is available during the 9:00 A.M. Mass, during Mass+…
and the 11:30 A.M. Mass.
Babysitting is provided in Room 4 of the school hall. Preregistration for participation in the program is not required, however an annual release form is mandatory.
Youth Programs will be held during Mass+… (10:10 A.M.-11:15 A.M.) for preschool, primary and middle school students.
Preschool through 6th grade will meet in the school hall. Room 9 for preschool and Room 10 for the older kids.
The youth choir practice will be held in Room 2.
Participation in the programs requires completion of a liability waiver signed by a legal guardian (once a year requirement).