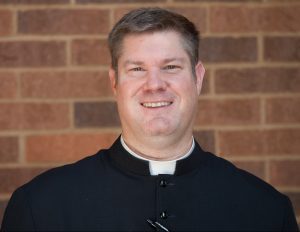 I will be officially on sabbatical this Wednesday, and I thank all of you who have sent me cards and well wishes for this journey.
I am hopeful that during my three month absence, Mass+… will continue to gain momentum as more and more parishioners recognize the value of spending one extra hour each week with their parish family.
Knowing that St. Ann's will be active while I am gone is a great comfort. One thing a pastor worries most about, whether he is at the parish or away from the parish, is the spiritual growth and physical well-being of his parishioners. Although I look forward to a break from the routine of parish life and the long hours, I can't help from feeling a sense of loss being away from my flock for so long.
I will be praying for you constantly and hope that God's blessings will continue to shower upon you in my absence. I am confident that Father Wray, Father John, and the office staff at St. Ann's will be more than competent to serve you until my return.
I'll see you in December!
In Christ,
Father McCarthy