Are you  registered for your FREE FORM membership (your Catholic Netflix)? If not, go to www.formed.org and register with the code 81f12b.
This week we might recommend the documentary "Who is Pope Francis?"
Who is Pope Francis?
---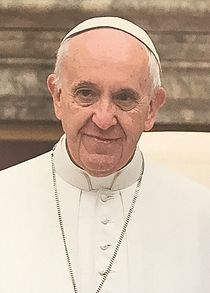 Run Time: 45 mins.
*****
St. Ann's weekend masses, Saturday 4:30pm Vigil, Sunday 8:00am, 9:45am and 11:30am.
For more information on St. Ann's Mass Schedule, visit our Web Site!