More and more St. Ann parishioners are using Online Giving. Why? Because Online Giving gives you options.
This program is the perfect solution for weekly, monthly or annual contributions to regular collections and special collections.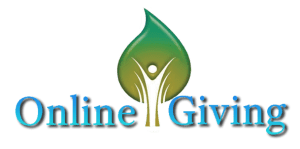 The online giving application is easy to use and it features FAQs and more specific fields for detailed instruction or options.
Online giving provides you with the freedom to give anytime, anywhere with the click of a button found on our website (saintannparish.org).
You control registration and passwords and the parish does not have access to your account information or passwords.
You control the timing and amounts of contributions for each fund. You may also automate recurring donations to one or several funds.
One-time gifts for a designated fund, event or campaign may be made at any time. You receive email reminders when contributions are deducted from your account, or if there is a change or end of a designated fund.
Any changes you make to your account are in real time.
You see your contributions for the year at any time for both tax time and end of the year giving.
Visit our website, www.saintannparish.org, to get more information and register, or stop by the Hospitality Room during Mass+. . . and sign up today!