Last week we put out an open invitation to join our Implementation Teams. These 4 Teams worked together to solve the challenges that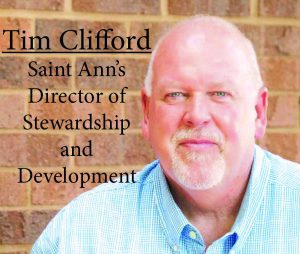 were identified at our last Parish Convocation. The current teams have been instrumental in addressing many areas of our Parish. There will be a meeting for current and prospective new members on September 25 at 7:00 in the Trinity Rooms.
If you have any questions in the meantime, contact Tim Clifford at tclifford@saintannparish.org or call him at 521-8440.
This year's Parish Convocation is on Wednesday, October 2 at 6:30 in the church. We will meet and review what has been done since the last Convocation and discuss challenges, then break out into groups to identify new challenges and build a strategy for addressing them.
Everyone is invited!