We understand that when the temperatures head south, so do many of our parishioners. Consider signing up for ONLINE GIVING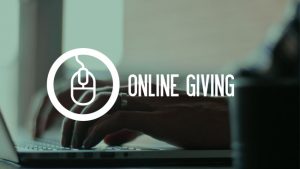 through our website to establish a steady giving plan that will be uninterrupted when you head out of town for warmer climates. ONLINE GIVING is an easy process which ensures that St Ann continues to meet its financial obligations while you're away.
You can find all the information necessary for ONLINE GIVING at www.saintannparish.org by clicking on the Giving icon. It's quick and easy! If you need assistance with the set up, stop by the Hospitality Room during Mass+… or call the parish office at 521-8440.
Even if you are not heading out of town, ONLINE GIVING is great way to consistently and conveniently support and sustain our amazing parish.
Thank you!