Any parishioner, at any church, would like to know that they are valued, that their opinion counts. Fr. McCarthy, parish staff and Parish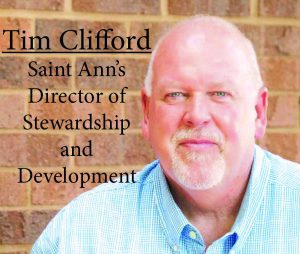 Council have all made a commitment to make sure that you have a platform for your suggestions, concerns, needed prayers and to be informed about the plans for the parish as we move forward. We value you! The Engagement Process we started in 2018, really 2017, was highlighted by the Parish Convocation where everyone was invited to help address the challenges that were set by you, the parishioners. We have addressed many of them and we have accomplished many things in the last two years. You are always encouraged to bring your thoughts, questions, concerns and inspirations to the parish staff or your Parish Council members (who wear badges identifying themselves at Masses and events). This invitation is to invite each and every one of you to join one of the Implementation Teams that
are starting back up in October to help us solve the next set of issues facing us. That first team meeting is on October 23, 2019 at 7:00 in the Trinity Rooms where we will explain how the Teams work to solve issues of the parish and update everyone on our progress. The Parish Convocation will be on October 30, 2019 starting at 6:30 in the church. Everyone is invited!