GPS is the theme for our continued engagement program that started back in early 2017. The G in GPS stands for Generosity. Not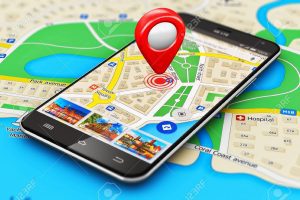 Generosity of just your money, but of sharing all the gifts that God has bestowed on each and every one of us. Gifts of time, talents, treasure and prayer. This Increased Offertory Program is just one part of Generosity. It takes resources to make all the things we do here at St. Ann work, and those resources do have a cost. Over the coming months, you will see and hear about the many facets of GPS as we move forward in fulfilling our mission and vision that you have helped develop through your input and engagement. Thank you so much, and please prayerfully consider an increase in your giving.
This week you will receive a brochure detailing the Increased Offertory Program of Generosity. Prayer. Service. (GPS) our parish will be participating in over the next few weeks. This informative brochure is intended to communicate how we, as a parish, want to advance our mission and how we are serving God's people in our community. Commitment Sunday for this program is Sunday, February 3rd.
We encourage all parishioners to spend time in prayer and discussion with your family reflecting on how you are able to help us. We look forward to seeing all of our parishioners at Mass next weekend for this very important Commitment Sunday.
If you have any questions regarding the Increased Offertory Program, please feel free to contact Tim at the parish office – 521-8440 ext. 115.