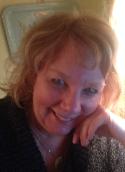 I heard this quote not long ago and it stopped me in my tracks. It spoke to me in a very honest and open way, and caused me to reflect on my life, and how I was filling it up. 
We seem to think that being "busy" is a badge of honor in our society these days. We not only fill our schedules to the brim, but we fill our children's schedules to the brim as well, equating "business" with productiveness. We try to cram every single minute of the day with some sort of activity. We constantly busy ourselves in some sort of venture. I would assume that most of the ventures we consume ourselves with are motivated by our secular and worldly interests and passions. For some of us, being busy is probably even an addiction. An addiction that takes our time, money and peace.
We should only have one addiction in this life. 
We should be addicted and busy with God. We should be filling our lives and our hearts with the things of God and the things that are not of this world. How many of us claim to be too busy to pray, go to Mass, or get involved with a Bible Study or class? These are all endeavors that will enable us to learn and grow in our relationship with God. How many of us are too busy or too uncomfortable to spend an hour a week in adoration before the Lord of the universe?
Being busy, it is an excuse. We are uncomfortable in the presence of God, and the Devil and his demons sense this in us, and exploit it. The thing that Satan does not want the most is our growing in holiness, which all the things that we become too busy to do, lead us away from.
Psalm 46:10
 "Be still, and know that I am God. I will be exalted among the nations, I will be exalted in the earth
!"
Be still, being still is the exact opposite of being busy. When we are still, and we un-busy ourselves, we can detach from the material and secular world, our outward and worldly lives. When we are still, we can begin to know God, we can begin to dialogue with him, and most importantly listen to him. We are fooled into busying ourselves with the clutter and noise of this world by Satan, who masks and convinces us that it is necessary and even virtuous. We lose our souls in the anxiety and worry that the adrenaline of the "busyness rush" brings with it. When we slow down, and be still, we can truly become what we are created to be. We can focus on the internal and spiritual. We can become united with God. The unity that God desires for us, and that he will always honor. If we ask him to settle our lives more so we can dedicate those lives back to him, he will give us the answers on how to spend our time, and how to quiet our souls.
Luke 10:38-42
 "Now as they went on their way, Jesus entered a village. And a woman named Martha welcomed him into her house. And she had a sister called Mary, who sat at the Lord's feet and listened to his teaching. But Martha was distracted with much serving. And she went up to him and said, "Lord, do you not care that my sister has left me to serve alone? Tell her then to help me." But the Lord answered her, "Martha, Martha, you are anxious and troubled about many things, but one thing is necessary. Mary has chosen the good portion, which will not be taken away from her."
I love this story, and can relate. I am Martha. Jesus does not rebuke Martha, or tell her that what she is doing is not important; he simply states that what Mary chooses is the good portion, it is the better portion. Martha's busyness has caused her to separate herself from the Lord, while Mary has become still, to learn and listen to all the Lord as to say.
Let's take our example from Mary, and put God first, before the busyness of the day that distracts us, as it did Martha, from the truly good and righteous that is all around us.
Psalm 23:2
 "He makes me lie down in green pastures. He leads me beside still waters. "
There is a reason why we wish the departed a "rest in peace." Because it is only in rest, and quiet, and stillness, that we will find that peace we all long for. It can be found here on Earth, within the very spirit and breathe of God. We must take the time to find it.
Psalm 131:2
 "But I have calmed and quieted my soul, like a weaned child with its mother; like a weaned child is my soul within me. "
Let it be filled with peace, quiet, and stillness.
by Lorri McNickle is an active member of Saint Ann and write for Catholic365.com. For more information about Lorri,
click here