For this year's 6 Challenges that came out of this year's Parish Convocation, we have established 3 Implementation Teams to address and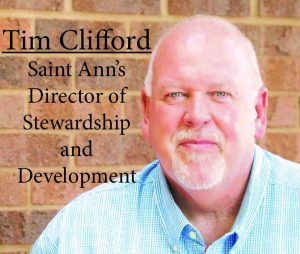 solve the challenges. The I-Teams got started last week and we wanted to be sure that everyone knew that you are welcome to get involved in the process.
The Teams and the challenges they are addressing are on the website under the GPS button on the home page.
Please feel free to join one of the teams and bring your best wisdom and ideas forward. Just contact Tim Clifford at tclifford@saintannparish.org or at 521-8440 to find out when each team is meeting next.