ENGAGEMENT PROCESS – IMPLEMENTATION PROCESS
By now you have seen or heard about the changes in the "Sunday Experience," including the new Sunday Mass times starting on August 4, 2018. Much of this has come out of the "Engagement Process" we have been conducting since last October. Many great ideas have come forward as a
result of your input. To carry these ideas and solutions onward, we are forming four Implementation Teams that include members of your Parish Council, Finance Council, Steering Committee, Development Advisory Committee, and parishioners who indicated they would like to assist in moving things ahead during the surveys.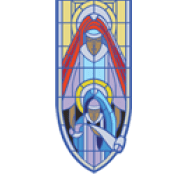 Each of these teams will be addressing the strategic solutions from all the input sessions and feedback for each of the 7 challenges and putting an action plan together to accomplish or fulfill the needs that have been prioritized by you and the committees. Fr. McCarthy has mentioned several of them at Mass or in his articles. In each bulletin over the next several months we will be addressing some of the solutions and occasionally asking for more input or your time and talent to assist in meeting that goal.
One area we are already addressing is the "Babysitting Ministry." This ministry will require many qualified babysitters and leaders to provide this much needed service. If you know of a person who would be a good fit for this ministry, please contact us immediately. Does your high school student
need service hours? Is your student involved in Child Development or Education? Do you love working with kids? There are many ways you can serve the Lord and serve the youth of our parish, and this is a great opportunity that will allow many young families to enjoy a wonderful "Sunday Experience."
Please contact Claudia (csajnog@saintannparish.org) or Cindy (cwithrow@saintannparish.org) at 521-8440 if you or someone you know could help us move this wonderful ministry forward.